At the moment American is selling miles for 35% off, which is an opportunity to buy American miles for as little as 2.08 cents each.
If you're interested in buying American miles but that price is too steep, there's an opportunity to buy American miles for significantly less than that by stacking two promos.
Buy American Miles For 1.68 Cents Each
There are two promotions that can be stacked to get a better deal on purchased American miles:
Step One: Buy Marriott Points For 0.875 Cents Each
Through October 18, 2019, Marriott Bonvoy is offering a 30% discount on purchased points when you buy at least 2,000 points in one transaction.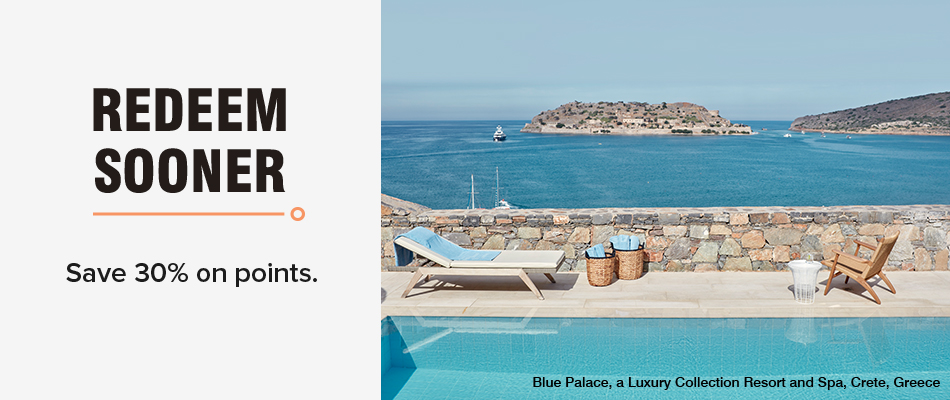 With this promotion Marriott is also doubling the cap on how many points you can buy — while the limit is usually 50,000 points, you can buy 100,000 points with this promotion. Note that if you buy over 50,000 points you need to do so in two separate transactions, as there's a limit to each transaction of 50,000 points.
Ordinarily Marriott Bonvoy charges 1.25 cents per purchased point, so through this promotion you're potentially looking at paying just 0.875 cents per point.
Note that if you want to get the best deal on American miles you'll want to have your Marriott Bonvoy account balance be in increments of 60,000 points (whether that's 60,000 points total, 120,000 points, 180,000 points, etc.).
For example, you could purchase 60,000 Marriott Bonvoy points for $525.
Step Two: Transfer Marriott Points To American With 25% Bonus
Through October 30, 2019, American is offering a 25% bonus when you convert select hotel points into AAdvantage miles. Registration is required using promotion code HT925.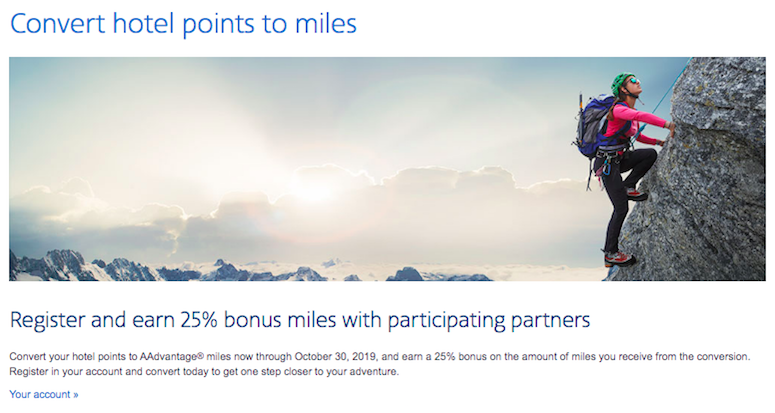 Marriott Bonvoy points convert into AAdvantage miles at a 3:1 ratio, and you get a 5,000 mile bonus when you transfer 60,000 points.
To crunch the numbers, you could buy 60,000 Marriott Bonvoy points for $525. Then those would convert into 31,250 AAdvantage miles when you factor in the 25% bonus.
In the end you're earning 31,250 AAdvantage miles for $525, which is a cost of 1.68 cents per AAdvantage mile.
Bottom Line
Is 1.68 cents per American mile a rate at which everyone should be picking up miles? No, probably not. However, this is lower than the cost at which American ever sells miles directly (at least in the past couple of years).
Furthermore, when American does sell miles at a discount, you almost always have to buy 100,000+ miles to get the lowest cost, while this is a reasonable cost at which you can top off an account when you're not looking for that many miles.
The post Stack Promos To Buy American Miles For 1.68 Cents Each appeared first on One Mile at a Time